Our North Scottsdale Support Meeting Details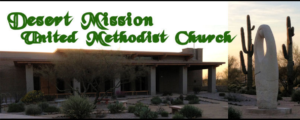 Time:   7:00pm – 8:30pm
Location:   Desert Mission United Methodist Church, 7373 N Dixileta Dr, Scottsdale, 85266
Directions:
From Loop 101, take the N. Scottsdale Road exit (exit 34).
Merge onto Loop 101 Frontage Rd.
Use the right 2 lanes to turn right onto N Scottsdale Rd.
It is on the southeast corner of Dixileta Dr. and Scottsdale Roads

Turn

right

onto

E Dixileta Dr

. (Entrance is driveway east of Scottsdale Road.)
Turn right into parking lot from Dixileta Dr.
Look for a PFLAG A-frame sign out front.
CONFIDENTIALITY is REQUIRED from ALL ATTENDEES
Every attendee attending our support meetings MUST adhere to our confidentiality requirement.  Nothing said at a support meeting and no one seen at a support meeting can be shared with anyone else outside of the support meeting.  This means no talking with friends, family members, co-workers, etc. outside the support meeting, and no sharing of information on the Internet including social media sites such as Facebook, Twitter, etc.  If anyone becomes aware of anyone else not following this confidentiality requirement, please report it to a PFLAG Phoenix Board member or any of our support group facilitators for further actions.
Common Questions and Concerns:
Why are support meetings held at churches?
Common concerns/fears about attending your first PFLAG support meeting.
What happens at PFLAG support meetings?
Why we strongly encourage everyone to attend a local support meeting!
How can I contribute at a support meeting?