Common Concerns/Fears About Attending Your First PFLAG Support Meeting
Almost everyone dreads attending that first support meeting.  Those of us who have attended them for awhile can now look back and tell our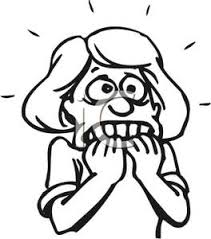 funny stories of the crazy thoughts we had prior to attending our first PFLAG meeting and how wonderful it actually turned out to be.  But, we know we can't convince you of that now…no one could have convinced us either before we went the first time.  However, what we can do is address a few of the most common fears associated with attending your first PFLAG support meeting.
Fear #1: What if I see someone I know there?!?
First, you won't. You have a better chance of winning one of those record-breaking multi-state lottery jackpots.  There are 4+ million people in the Phoenix metropolitan area.  Our attendance at meetings can range anywhere from 4 people (at one of our smaller locations, during those dreaded summer monsoon storms) to about 50 people at our central Phoenix meeting.  50 people out of 4+ million.  You calculate the odds.  It just isn't going to happen.
And, if it did?  (Hey, maybe you're a past lottery winner…)  No sweat.  Guess why they are there?  Yep, exact same reason you are there!  Trust us, after you've begun to deal with your issues, you'll wish you had someone close to you to talk to about this.  Eventually, over time, you'll most likely become comfortable enough where you can confide in others that you know.  But, you aren't going to find those people already sitting waiting for you at your first meeting.  You aren't going to know anyone at a PFLAG meeting unless you bring someone with you.
Fear #2: What will those people be like? Will I see any freaks or weirdos?
Well, how weird are you?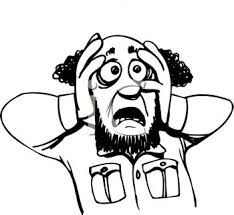 Exactly.  We're ordinary mothers and fathers, seniors and young adults.  You won't see drag queens or people dressed in leather (those are stereotypes, and you'll learn that most stereotypes are either completely untrue or that they apply only to a very small number of individuals, as with any group).  You might see a man who has some effeminate characteristics, but that man might be a straight father (yes, you can be straight and have effeminate characteristics).  The same holds true for a woman with masculine characteristics.  Regardless, you will see plenty of other "normal" individuals who could easily be your next door neighbor, your best friend or one of your family members.
Fear #3: Okay, I want to attend a meeting. But what do I do when I walk in that door?!?
This one is easy!  You'll be greeted by one of our facilitators inside the door.  We'll have you put your name (first name only) on a name tag (to help us address each other during the sharing groups), and we'll ask you if you'd like to be included on our confidential mailing list for our monthly newsletter.  We'll also offer you several of our informational pamphlets.  Then, if you want, you can grab any available seat and wait for the meeting to begin.  You can also browse our "lending" library of helpful books and DVD's to see if anything interests you.  At our central Phoenix location, we also have refreshments available which you may indulge.  The rest will simply take care of itself!
So, relax…come see us…and bring a friend!  We're a friendly bunch!