Attention STUDENTS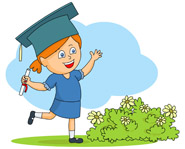 Scholarship Deadlines are Fast Approaching! Apply NOW!
Attention PARENTS & FRIENDS
Know a Deserving Student That Could Use Some Cash for School? Let Them Know!!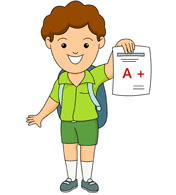 The 2018 PFLAG Phoenix Scholarships
Application Deadline:  April 15, 2018
Outstanding graduating high school seniors and college students are encouraged to apply for the following 2018 scholarships offered through PFLAG Phoenix. All scholarships are open to lesbian, gay, bisexual, and transgender (LGBT+) individuals and to straight allies who have directly supported LGBT+ youth and/or the LGBT+ community. To apply for these scholarships, please download our 2018-scholarship-application-packet — only one completed application is needed to apply for all offered PFLAG Phoenix scholarships.
Other Scholarships Available to LGBT+ Students
The following scholarships are offered to LGBT+  students — and in some cases, to straight-allied students. Be sure to check each website for their particular scholarship offerings and submission deadlines as specifics change year to year.
Local Scholarships
Maricopa Community Colleges Foundation: Out and Up Scholarship Fund
The Maricopa Community Colleges Foundation is establishing the OUT and UP Scholarship Fund – to give an opportunity to disenfranchised lesbian, gay, bi-sexual, transgender and queer/questioning youth. Those eligible are young adults (under 25) who have faced negative responses from caregivers because of their sexual orientation or gender identity/expression and are no longer welcome or living at home.
Paradise Valley Community College (PVCC) Scholarships:

PVCC Rainbow Scholarship
The PVCC Rainbow Scholarship has been established to assist students that have demonstrated a record of involvement and support of the LGBT community and LGBT issues.
Phoenix Pride Scholarship Program
The Pride Scholarship Program was established to provide scholarships for students who identify as Lesbian, Gay, Bisexual or Transgender, live in the metropolitan Phoenix area, and have been accepted or are currently enrolled in a local undergraduate education program.
Know of other local scholarships for eligible LGBT+ individuals? Let us know!
National Scholarships
PFLAG National Scholarships
PFLAG National Scholarships provide an important, positive statement to a group of young people that is often marginalized, and subjected to harassment and discrimination. (See also: Additional scholarships offered by local PFLAG chapters.)
Point Foundation Scholarships –  Point Foundation (Point) is the nation's largest scholarship-granting organization for lesbian, gay, bisexual, transgender, and queer (LGBTQ) students of merit. Point promotes change through scholarship funding, mentorship, leadership development, and community service training. Since 2001, Point Foundation has awarded 326 scholarships to LGBTQ students at colleges and universities across the country. Our efforts have been successful because of our commitment to working with the community and because of our many partners who have connected their constituents to Point's opportunities.
Helpful Resources for LGBT+  Students and Their Parents
Click here for more helpful resources for LGBT+ students and their parents